Many Skype users can't login version 7.40 or 7.41
11/01/19
Convenient Skype 8 file sharing
Microsoft announced Skype 7 will stop service gradually after November, 2018 and asked users to upgrade to Skype 8 as soon as possible. Although some users complained Skype 8 doesn't support some Skype 7 features like multiple Skype chat windows, but Microsoft supporting web site claimed such feature will be supported in the future. Voice quality of Skype 8.x is much better compared with that of Skype 7.x. And recent Skype 8.x version can support audio/video recording and convenient file sharing. File sharing function in Skype 8 can help you to have Dropbox-like cloud file access convenience. You can send frequent used files(under 300MB) to another Skype account and you can access these files anywhere and anytime you can login your Skype. But Skype is free and fast on file access.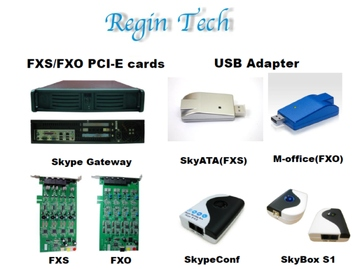 Regintech Skype gateway products
If users of our Skype gateway products like SkyGW4C-S/SkyGWO/SkyATA/Sky911/SkyBox S1 have any problem on Skype 8 upgrade support, please contact Henry Chou of Regin Technology. Henry can be reached via office number 886-3-5735360 or mobile 886-936071552, Skype account: regin.Skype or email: henry@regintech.com.tw. For customers using our Skype gateway speed dial function, it is good to upgrade our gateway software under Skype 7 before you can still login Skype 7. Or you can't keep your Skype speed dial setting when you switch to Skype 8. for details, please refer our latest SkyATA user manual FAQ Q34 or Sky911/SkyBox S1 user manual FAQ Q36 in our web site
https://www.regintech.com.tw/download.htm
. Thanks a lot!