About Us
Last Update: 2019-11-08
Regintech's mission is to provide affordable and user friendly Skype and VoIP gateway solutions for personals and enterprises with our own USB controller IC, hardware and software solutions.

In the internet ubiquitous age, communication is almost free and Skype is the most trustful tool for audio/video calls worldwide. We have a series of VoIP adapters, DECT phones, FXS/FXO PCI-E gateway solutions for Skype and possibly for other softphone. For example, one USA customer came out GVmate adapter for Google Hangouts using our SkyATA hardware. We can develop software to support various VoIP or softphone solutions or provide USB FXS or FXO dongle SDK. VoIP OEM or ODM projects are welcome.

Our Skype gateway has been adopted in some multi-national enterprises for over ten years. With our own USB audio IC FUP1 and hardware/software team, we developed PCI-E FXS and FXO cards for Windows platform to help companies come out high C/P ratio Skype gateway solutions. It is the most competitive Skype gateway solution worldwide and can save lots of phone billing expense for enterprises.

We are confident that we can be your best VoIM partners. We position ourselves as an IC and solution provider. You are welcomed to visit our web site: https://www.regintech.com.tw, and don't be hesitated to contact us if you have any question. Thanks a lot.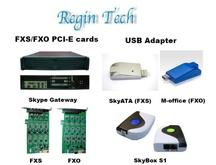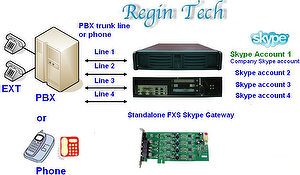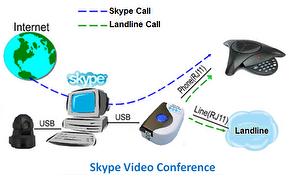 Basic Information
Company Name:

REGIN TECHNOLOGY CORP., LTD.

Business Type:

Manufacturer, ODM, OEM

Year Established:

2009

Total Revenue:

USD < 1,000,000

Capital:

TWD 5,000,001 - 10,000,000

Brand:

Regintech

Main Product:

Skype and LINE gateway for enterprise or consumer

Main Export Market:

ASIA, Canada, China, EUROPE, France, France, Metropolitan, Germany, Italy, Japan, Korea, South Korea, N-AMERICA, Singapore, Spain, Taiwan, United Kingdom, United States
Certification
Company Certification:
Official Records
Official Records from Taiwan International Trade Shows
2019/05

TAIWAN EXPO 2019 in India

Booth No.: 92
Taiwan Product Magazines
2019
Contact Information
Owner:




Contact Person:



Business Phone Number:

+886-3-5735360

Company Fax Number:

+886-3-5739231

Your Skype ID:

Office Address:

Office Hours:

Monday-Friday 9:00-18:00

Company Website: